Welcome to the Abbeville Memorial Library Website!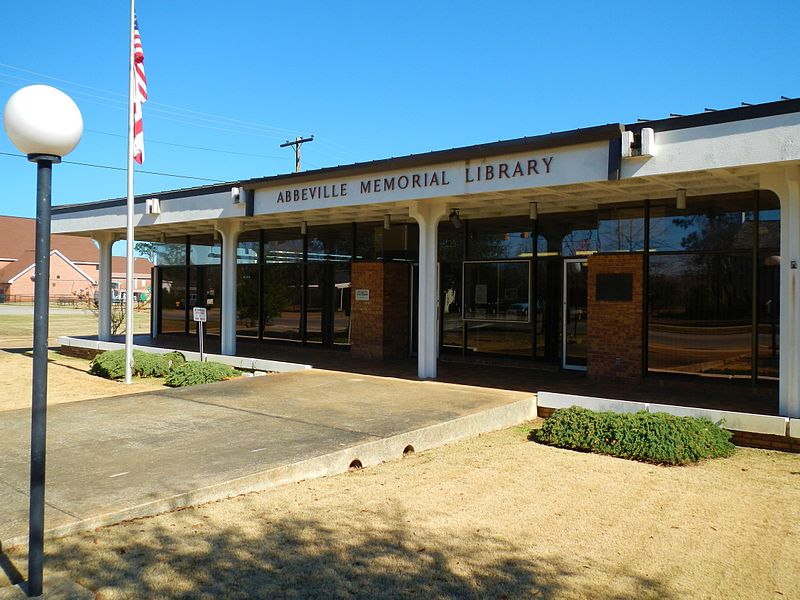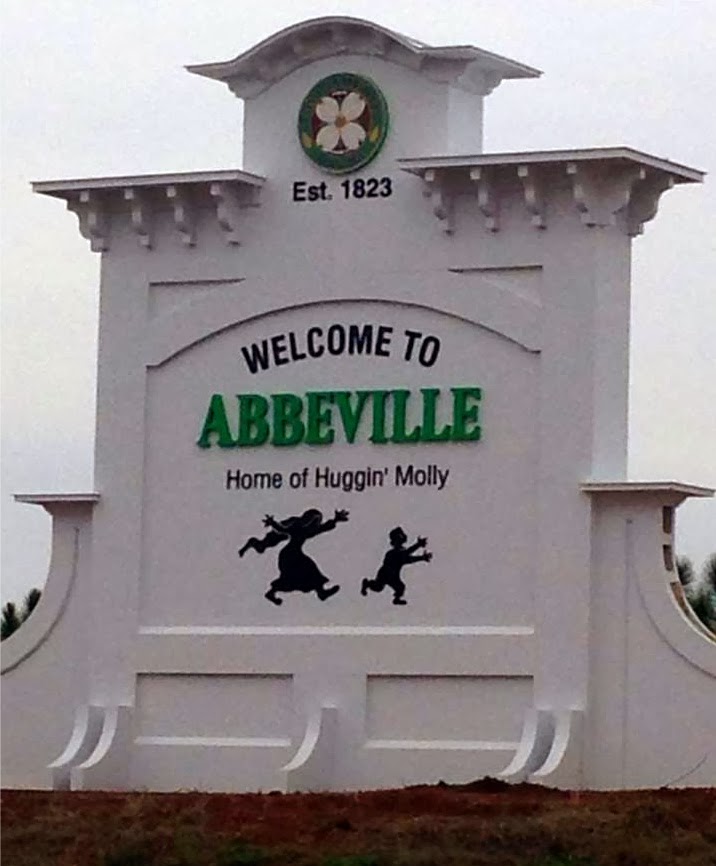 News from the Library
At her last Covid-19 update news conference, Governor Ivey stated that the mandatory mask ordinance would end as of Friday, April 9th, 2021. Starting on Monday, April 12th, 2021, it will not be required for you to wear a mask when entering the library. We do, however, "Ask that you Mask," and we will have masks available for those who wish to wear them.
Abbeville Memorial Library will be changing the current Covid-19 pandemic guidelines that we have been operating within. Upon entering the library, we ask that you still use the sanitizing stations available. Any items that you are returning are still to be placed on the table beside the entrance door, where staff will collect them later to sanitize and return to the shelves. Please keep your social distance currently at six feet (recommended by the CDC). If you have been feeling sick, we ask that you do not enter the library. We will have seven computers available for public use, and all computers, after use, will be sanitized before being open to the next person. As always, we ask that you wash and dry your hands after using the restroom. If everyone follows these guidelines, we hope to continue to keep Abbeville Memorial Library a safe place to visit.
We already have our Summer Reading Entertainers lined up for this year's program. We are planning to have all the presentations in person, unlike last year where everything was virtual and online. As in the past, the Abbeville Boys & Girls Club is allowing us to use their facilities. The presentations will be Wednesday, June 9th at 1 pm, Thursday, June 17th at 1 pm, Wednesday, June 23rd at 1 pm, Thursday, July 1st at 1 pm, and Wednesday, July 14th at 1 pm. The reading portion of the program where the children can register will start on Thursday, June 27th, and reading logs will be available at the library. It will run through Friday, July 30th at 5 pm. We will have a 5-8 age group, 9- 12 age group, and a 13-16 age group. Everyone who participates will receive a small prize. The top readers in each age group will receive a $25 Gift card to Barnes and Noble. We are hoping to have a successful year. We will keep everyone updated in case any changes have to be made.
Adult Fiction
"Win" by Harlan Coben. "The Wife Between Us" by Greer Hendricks. "The Brothers of Auschwitz" by Malka Adler. "The German Girl" by Ammando Lucas Correa. 'We Must be Brave" by Frances Liadet. "The Book of Lost Names" by Kristen Harmel. "The Winemakers Wife" by Kristen Harmel. "No Way Out" by Fern Michaels. "Relentless" by Mark Greaney. "The Other Emily" by Dean Koontz. "Eternal" by Lisa Scottoline. "Missing and Endangered" by Judith A. Jance. "A matter of Life and Death" by Phillip Margolin. "Cardiac Gap" by Bill Raskin. "Shipped" by Angie Hockman. "Faithless in Death" by J.D. Robb." "The Restoration of Celia Fairchild." by Marie Bostwick.
Junior Fiction
"Dog Man – Mothering Heights" by Dav Pilkey. "The Unmapped Sea" by Maryrose Wood. "The Long Lost Home" by Maryrose Wood. "The Mysterious Benedict Society" (10th anniversary edition) by Trenton Lee Stewart. "The Mysterious Benedict Society and the Riddle of Ages" by Trenton Lee Stewart.
Junior Non-Fiction
"Who is Kamala Harris" by Kirsten Anderson. "The biography of Kamala Harris" by Ashley Stephens. "Sylvie" by Sylvie Kantorvitz. "I Dissent" – Ruth Bader Ginsburg makes her mark by Debbie Levy. "The Story of Ruth Bader Ginsburg" by Susan B. Kalz. "Who was Ruth Bader Ginsburg" by Patricia Demuth.
DVD
"Wonder Woman 1984". "News of the World". "The Postcard Killings". "The Mask": from zero to hero. "Air Strike". "The Photograph". "The Turning". "The Way Back". "The Invisible Man". "Clemency".
We're excited to announce the latest ebook from SCWC Books. Conquering Anxiety with Thanksgiving is a wonderful 30-day devotional that battles fear with Scripture, reflection, and gratitude exercises. Congratulations, Nicey T. Eller, on the release! Take the devotions wherever you go when you purchase this ebook on Amazon (which can be downloaded with a free Kindle app on your tablet, mobile phone, laptop, or reader). The book is also available as a printable PDF download for just $5.50 (email scwritersconference@gmail.com if you want a copy).
We have Alabama State Tax for 2020 available. Unfortunately, we do not have any Federal Forms yet.
Adult fiction:
"Neighbors" by Danielle Steel. "The Wife Upstairs" by Rachel Hawkins. "Hush, Hush" by Stuart Woods. "Total Power" by Vince Flynn. "Law Of Innocence" by Michael Connelly. "The Queen's Secret" by Karen Harper. "Of Windmills and War", "Beyond the Shadow of War", "From the Ashes of War" by Diane Moody. "A View Across the Rooftops", "When We Were Brave, by Suzanne Kelman. "The Secret Letter" by Debbie Rix. "NYPD RED 6" by James Patterson.
Adult Non-Fiction:
"In My Own Words" by Ruth Bader Ginsburg.
DVD:
"Faith Under Fire", "Antebellum", "Bill and Ted Face The Music", "Triggered", "Made in Italy", "The Honest Thief", "Hard Kill", "Last Shift".
Audio Books:
"Fair Warning" by Michael Connelly, "Hideaway" by Nora Roberts, "Hush" by James Patterson, "Long Call" by Ann Cleeves, "Shadows in Death" by J.D. Robb, "Summer House" by Lauren K. denton, "Today Tonight tomorrow" by Rachel Lynn Solomon.